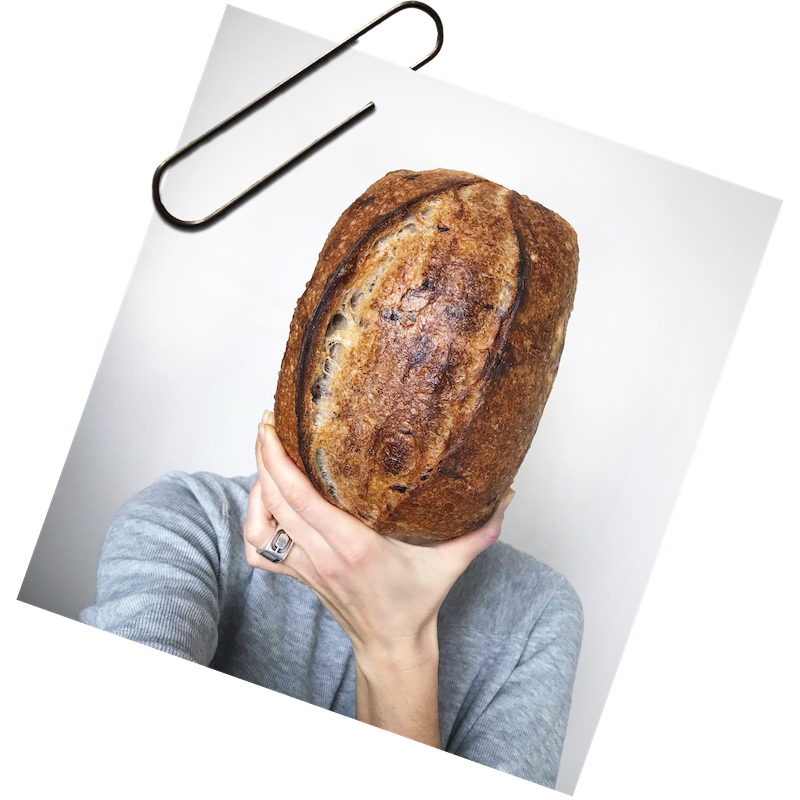 One of the best things happened to me in May 2018, when I first started my own sourdough starter. It literally changed my life, it became my biggest passion and complete obsession (many of you can relate:).
The first year I was trying to figure out how it works, how to maintain it, how to feed it properly, how to achieve that mysteriously open, airy and beautiful crumb. How to feel the dough and how to know if it's proofed enough or still needs time. So many sleepless nights, waiting for the moment to preheat the oven and bake the loaf (after cold retard). Praying to the God of Bread to get the most beautiful ear and an open crumb. It made my adrenaline levels go so high, I could compare it to the feeling when I was solving the hardest math problem at school to get an "A".
The second year was much easier, I already knew how sourdough worked, what it liked and what it didn't, how to create comfortable environment for it. That allowed me to move further fast, learning how to adjust any regular recipe with commercial yeast and replace yeast with sourdough starter. It was so much fun, and at the end final bakes were exceeding all of my expectations.
I am excited to share this experience with you here in this blog. And I'm will to pass all of my knowledge and experience to anyone who dedicates themselves to this uneasy path. To start, here are some fun facts about sourdough :
It's the oldest form of leavened bread
It's easier to digest
Sourdough starter is rich in good bacteria, during fermentation the bacteria ferment starches that the yeast cannot metabolize, So by the time the loaf was fermented and baked the wheat is easier to digest. if you have trouble digesting yeasted bread, you might not have a problem eating sourdough bread, because sourdough bread has a relatively low glycemic index compared with other types of bread.
It gives us more nutrients. The acidity of sourdough bread during fermentation may inhibit formation of phytates which affect the absorption of some dietary minerals. Once degraded, we're able to absorb good things like potassium, magnesium, zinc, and folate from the bread.
And the best part – You can make it yourself.
Baking bread from scratch is the most mysterious and fascinating thing to do. So get ready, it's gonna be fun!