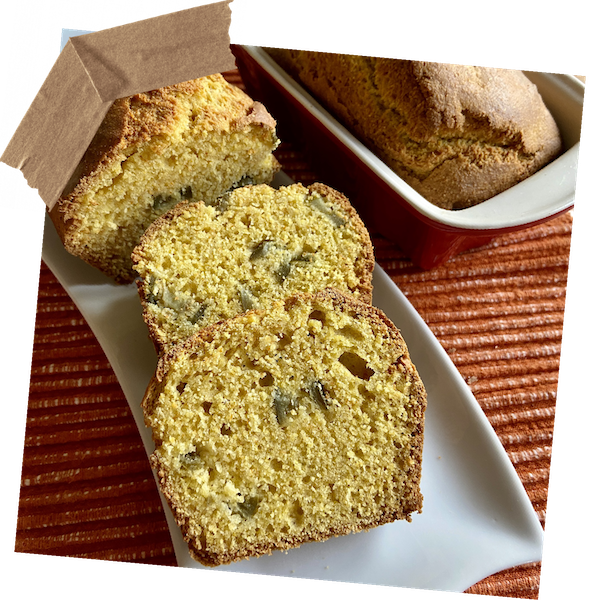 Holidays are coming soon, and if you want to treat yourself and your family with a delicious cornbread made with sourdough discard, you will find the recipe below helpful.
Ingredients
Sourdough sponge from discard
1/2 cup sourdough discard
1 cup all purpose flour
1/2 cup milk
1/2 cup buttermilk
Dough
All sponge
1 cup of corn flour
1 egg
5 tbs sugar
40g melted butter or oil
1/2 tsp salt
1/2 tsp baking soda
Pickled Jalapeño peppers, sliced (optional)
Directions
Sponge
Night before
Mix sourdough discard, flour, milk and buttermilk, cover, let it ferment till next morning (12 hours).
Next morning
Your sponge should become bubbly.
Add an egg, melted butter or oil and mix.
Then add all the dry ingredients: flour, salt, sugar, baking soda. The batter will bubble.
Preheat the oven to 375F.
Bake cornbread for 30-35 min, until the top is golden brown and a toothpick inserted into the center comes out clean.
Serve your sourdough cornbread warm 🙏