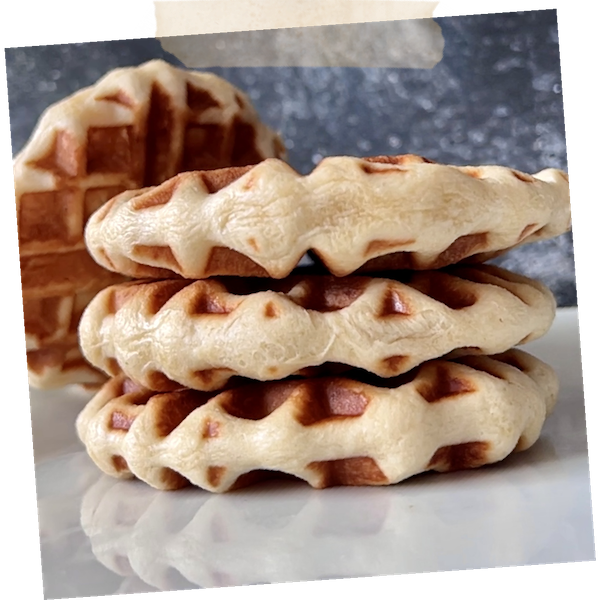 My family started to really like Belgian waffles sold at local grocery store. The difference from regular waffles we used to make at home, Belgian waffles have chewy structure and very rich flavor, plus addition of pearl sugar gives extra caramelization and sweet crunch to the waffles.
And off course I wanted to make them as good as they were from the store.
After a couple of attempts, I am happy to share with you a recipe adapted from @abountifulkitchen
Ingredients
Dough
Mix milk, eggs, melted butter, sourdough starter on its peak, yeast, sugar and salt, vanilla add flour.
Knead for couple of minutes by hand, dough will look lumpy, cover, let rest 15 min.
Try to round the dough, it should become smoother.
Cover, let proof in warm place for 4-5, hours it has to become lighter in touch.
Fold in the pearl sugar.
Divide the dough into a 90g balls.
Preheat waffle maker for about 8-10 min, place the dough in the middle of the waffle iron, cook waffles on low setting heat for 3-4 minutes, don't rush, they need to cook through.
Note: to remove melted sugar from your waffle maker, use wooden stick or wooden spoon, while it is still hot. Wipe with paper towel.
Enjoy.